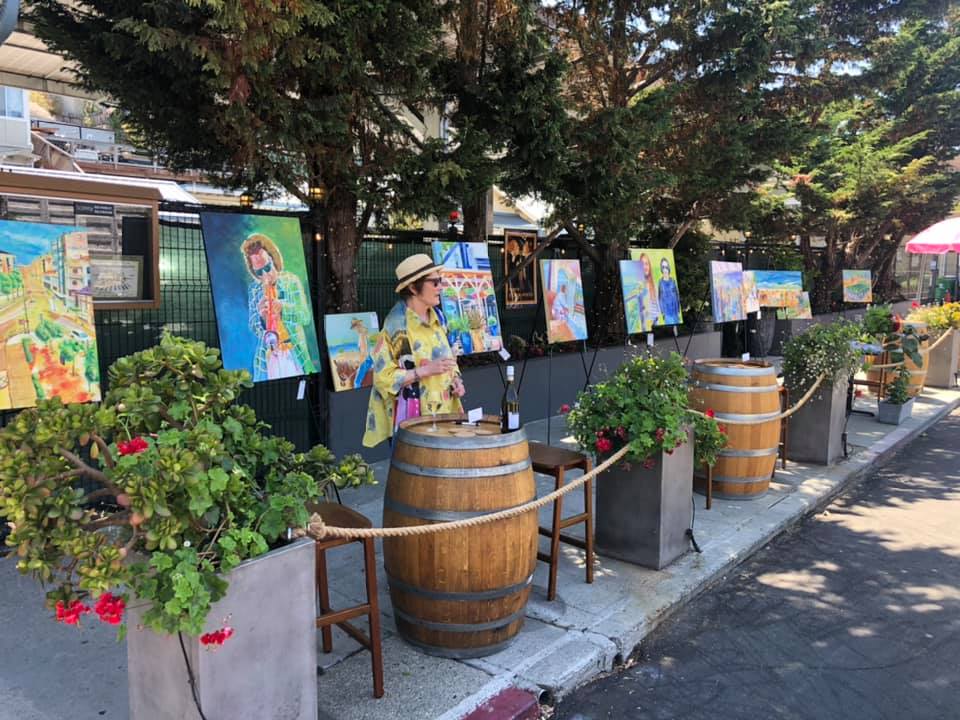 Mykl Studios
There are so many ways to view the world around us.
Color is a gift. I express myself accordingly.

A visual desert tray of color and expression.
Expressing the world through acrylic on canvas.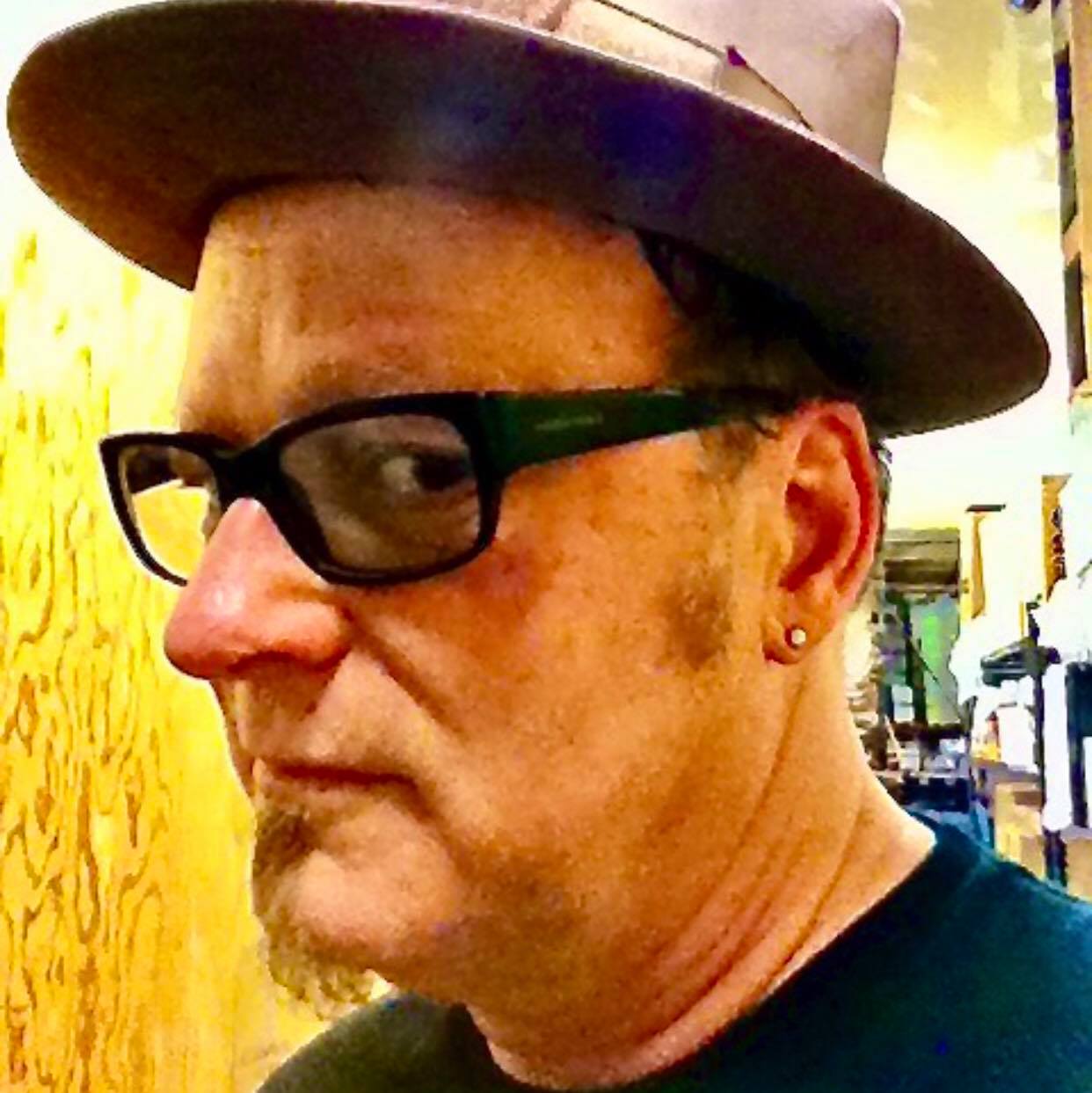 Born on the Bio

Uncorking The Terroir-Driven Art of Mykl, The Sommelier Painter

Mykl is a San Francisco Bay Area full-time artist living in the heart of Silicon Valley.

Mykl is how Michael Welch has always signed his artwork, since 1976, based on a phonetic spelling of his first name.

He feels he was born to create and has enjoyed creating almost from his first breath. Mykl started drawing at age two. Growing up, he drew caricatures of people in church to offset the boredom and has immersed himself in art and creativity ever since.


At age five, Mykl painted a large sheet of paper entirely red in kindergarten. After explaining to his teacher it was the end of the world on fire. She ridiculed him in front of the class. At that moment, he knew he was on to something. And his world view through art began.

He started painting over forty years ago. He studied art at the University of Iowa, Monterey Peninsula College and the Oregon College of Art. Mykl was a professional sculptor for twelve years, a professional cartoonist and illustrator for many years before going into standup comedy and studying wine. He is also a member of ArtSpan in San Francisco and the Los Gatos Art Association.

He prefers the immediacy of acrylics. They dry quickly allowing the artist to apply other layers without having to wait for weeks for the oil paint to dry. And acrylic paint cleans up quickly. Mykl only uses the best quality acrylics with an ATSM lightfast rating of one, which translates to the highest resistance to sunlight and fading. It typically takes over 100 years for these paints to even begin to fade.

His cartoons, illustrations and drawings have appeared in The National Lampoon, San Francisco Chronicle, Monterey Peninsula Herald, Monterey Life Magazine, Carmel Pine Cone, Pacific Grove-Pebble Beach Tribune and countless other publications. He also started a greeting card line showcasing his cartoons.

His paintings are a rich expression of color and passion.

From street scenes to landscapes and figure painting, and abstracts to abstractions, Mykl chooses his subjects according to his ability to express his interpretations through vivid colors and elegant yet powerful brushstrokes.

Each painting starts out as a Grand Cru Burgundy with careful consideration to structure. About 90% into the painting the Left Bank Bordeaux strokes are overlaid and blended in…okay sometimes the blend includes a splash or two of Hermitage.

It is the artist's hope you enjoy his paintings as you would a wine of elegance and expression.

Cheers and brushstrokes,

Mykl, (AKA Michael Welch) Artist & Certified Sommelier, WSET ll

*All of these are for sale. Please contact me for any sales or commissioned work.

1-408-656-0669
michael.welch@yahoo.com
https://www.myklstudios.com/
https://www.instagram.com/mykl1950/
"Pappy and Cappy"

24 x 24


A portrait of my father with his favorite dog, Cappy.
"A Portrait of Buckminster Fuller: Call Me Trimtab"

Awarded Honorable Mention in the Greater Bay Area Open (GBAO) art competition. Currently on display in the NUMU museum is Los Gatos, CA.

20 x 24
Purchasing
I am in the early stages of creating this site, designing it on my own, so for now you can send funds to my Paypal, Venmo and Cash App accounts.

Setting up credit card processing soon.

Contact me.
A Few Points to Consider

Thank you for your interest in my work.

1. The artist retains all reproduction rights and copyrights of his work. For more information: https://arsny.com/artists-rights-101/
2, Payments are accepted the following ways: Paypal, Venmo and the Cash App. (Oh, and cash as well.) If you want to pay via check, the check will have to clear before delivery.

4. If you are local, we can make other arrangements for payment and delivery. All shipping cost are added to the price of your purchase.

5. I will consider renting/leasing my work.
6. I will deliver within a two hour commute from San Jose, CA. Or you can come to my studio for pick it up.

6. Once again, please accept my sincere appreciation for your interest. Please feel free to contact me with any questions or concerns.


Michael "Mykl" Welch
1-408-656-0669
michael.welch@yahoo.com
San Jose, CA 95123
www.instagram.com/mykl1950/
Ask About Prints

Prints are available for all images. All prints are on the highest quality paper. Most prints are $200 or less depending on size, plus shipping.

Keep in mind when you order a print, to not exceed the original size for the best resolution.

All you have to do is send a 25% deposit and I order the print. When the print arrives to me, send the balance due plus shipping and it's on its way to you.